The origin of the city is intertwined with that of the monastery. Upon arrival of the first monks, the first huts traders, artisans, fishermen, etc.. are built at the foot of the rock to enjoy and participate in the development of this new place of worship.
If today most of the houses are made of stone, at the time the wood is widely used, which greatly contribute to widespread destruction and rebuilding of the village by fires over the centuries. The houses are built by layering on the southern and eastern flanks of the rock, where the escarpment allowed to sit securely houses.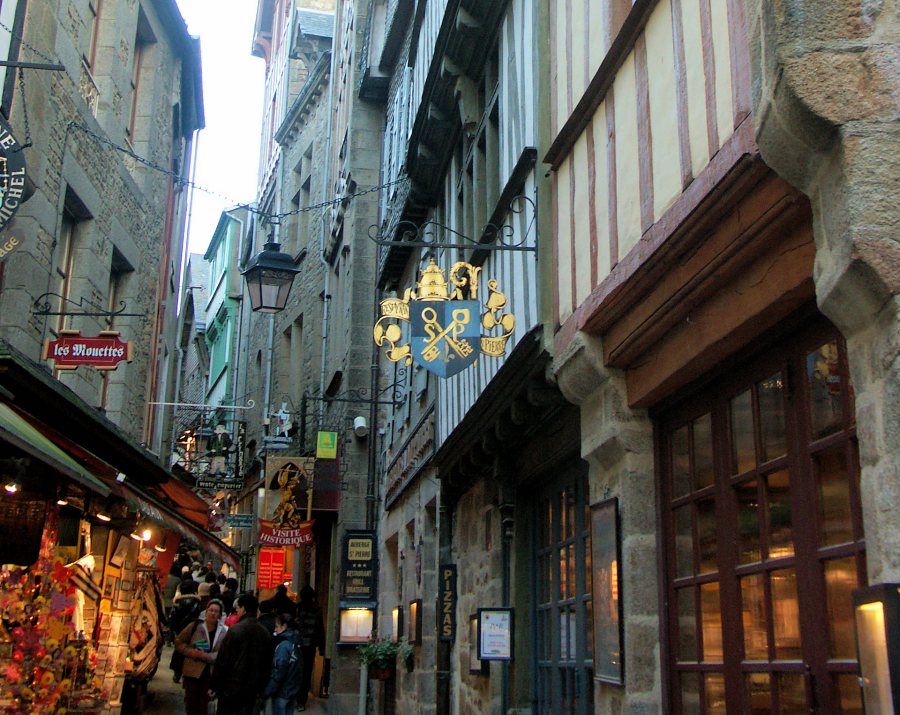 In the 15th century, the construction of the defensive system of the abbey being completed, the protection of the city was considered. Three doors defend the entrance of the city. The first, attached to the bourgeois guard (where today is the Tourist Office) is known as the Advanced door. His defenses are sketchy. The second gate, defended by a redoubt and a half-moon, called the door Boulevard. The most defensive door is undoubtedly that of the king, protected by towers Arcade and King, it could hardly be taken as a drawbridge and portcullis barred the way.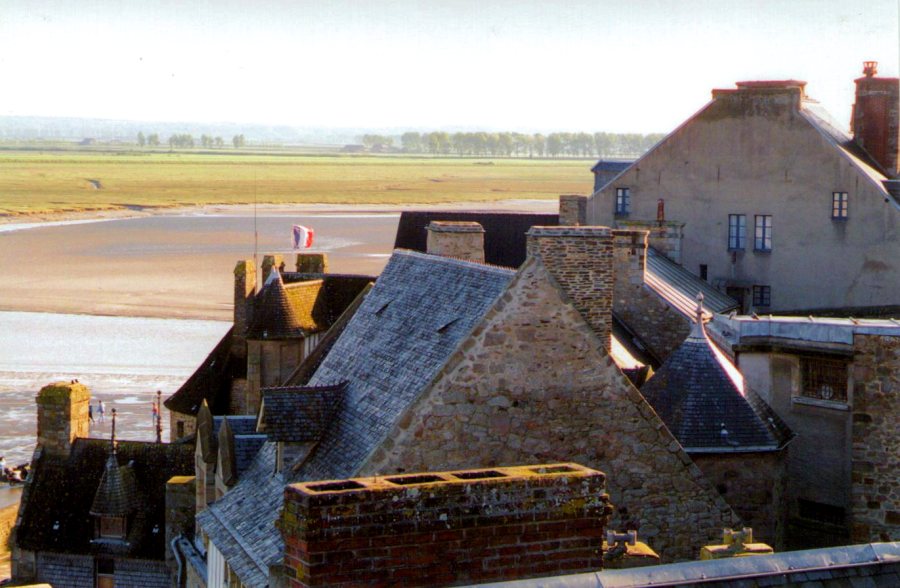 Crossed the threshold of the king's gate, the visitor is under an archway that served as a guard. Today parts located above the passage home the mayor of Mont Saint-Michel. You now have before you the Grande Rue. Single Rue du Mont, it revolves around the rock to carry the visitor at the foot of the Great Outdoors degree. In summer, the rise of the street is between shops and souvenir amid a compact and cosmopolitan crowd. It becomes very difficult in these circumstances to appreciate the buildings lining the street and it is better to leave without regret. Then, take the alleys and other places deserted by tourists eager odds and ends can get back into a time when beauty makes us forget the vicissitudes of modern life.
See the main street in the early 20th century : Photo de la Grande Rue du Mont 1 - Photo ancienne de la Grande Rue du Mont 2