8th Century : Cave Saint Aubert. There is only one section of wall visible in Notre Dame Assistant Earth.
10th century : Carolingian Church of Our Lady Sub Earth.
11th century : The Abbey Church - Chapels Saint Martin and Notre Dame Thirty Candles.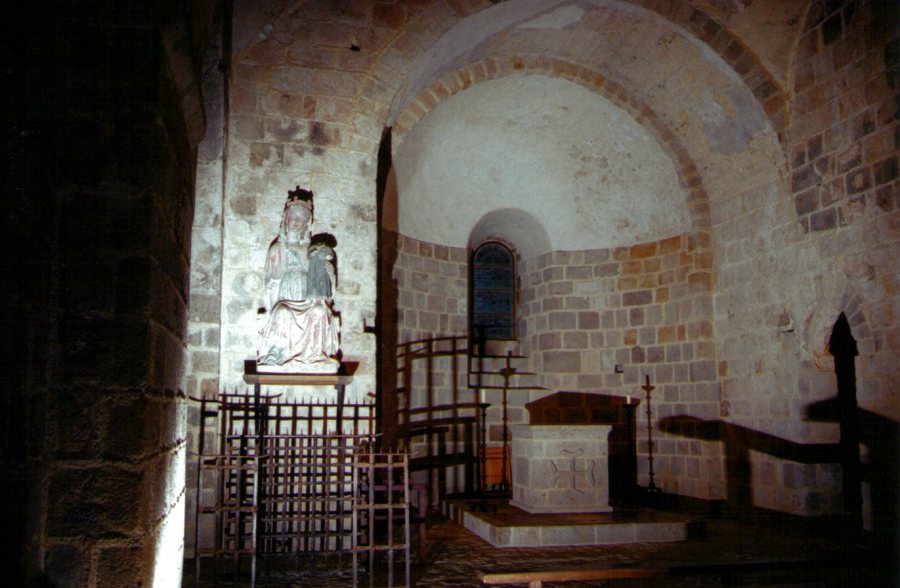 Notre Dame Thirty Candles
12th century : L'Aquilon, the promenade and the dormitory of the monks who make up one building.
13th century : The Wonder - The North Tower - The guardroom - The home abbey.
14th century : The Great Outdoor Degree - Le Châtelet - Part of the wall.
15th century : The Choir of the Abbey - Chapel of Gros-Pillars.
16th century : The gates of Advanced and Boulevard - The Gabriel tour - The tank Chaplaincy - Completion of the Choir of the Abbey.
17th-18th centuries : Facade of the Abbey - Tour Low.
19th century : bell tower and spire of the abbey - Construction of the dike road.
20th century : Reconstruction identical houses in the city.
21st century : Remove the dike road to restore the maritime character of Mont Saint-Michel.